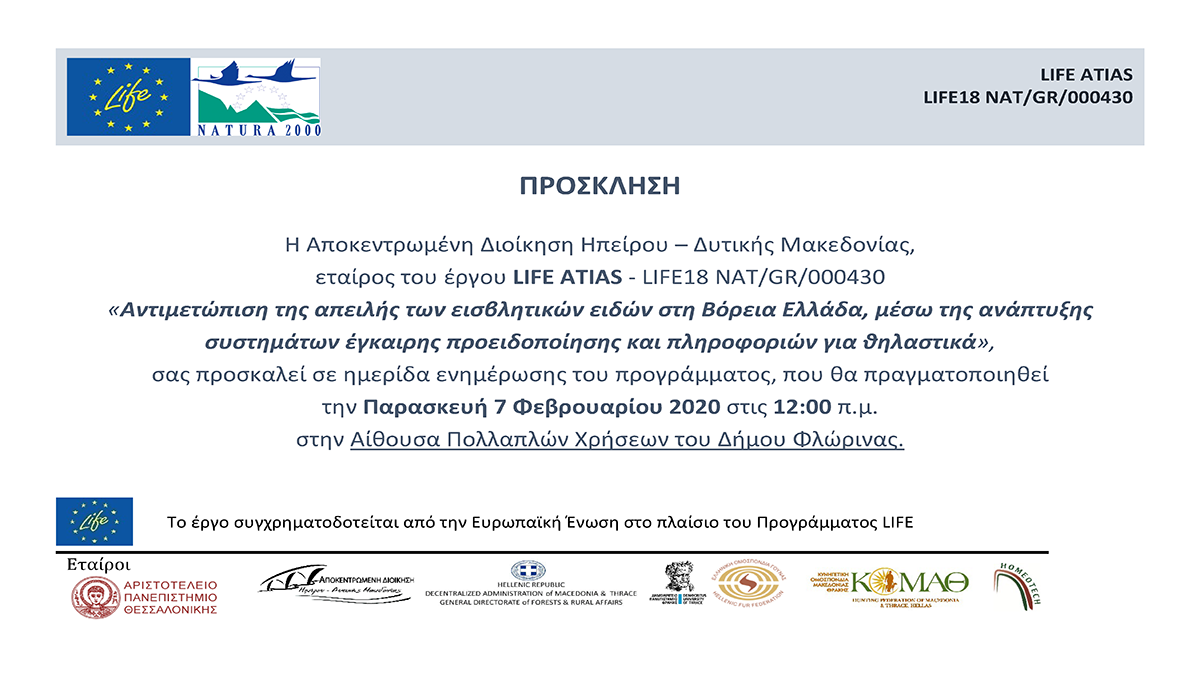 LIFE ATIAS 2nd Information Event in Florina
On Friday, February 7th, 2020, the Decentralized Administration of Epirus – Western Macedonia successfully organized an information event in the Municipality of Florina's Multipurpose Room on «Addressing the Threat of Invasive Extraneous Species in North Greece, using Early Warning and Information systems for mammals» (LIFE ATIAS -LIFE18 NAT/GR/000430).
The Associate Professor of Aristotle University of Thessaloniki Mr Dimitrios Bakaloudis, after a brief greeting, presented the program. Subsequently, representatives of the other project partners gave their lectures. The issues addressed included the impact of invasive alien species on an ecosystem, as well as the implementation of the American Mink Invasion Management Plan in northern Greece. Finally, emphasis was placed on the importance of local community involvement in tackling the issue.
A public discussion followed, giving citizens the opportunity to express their views and comments on the topic.