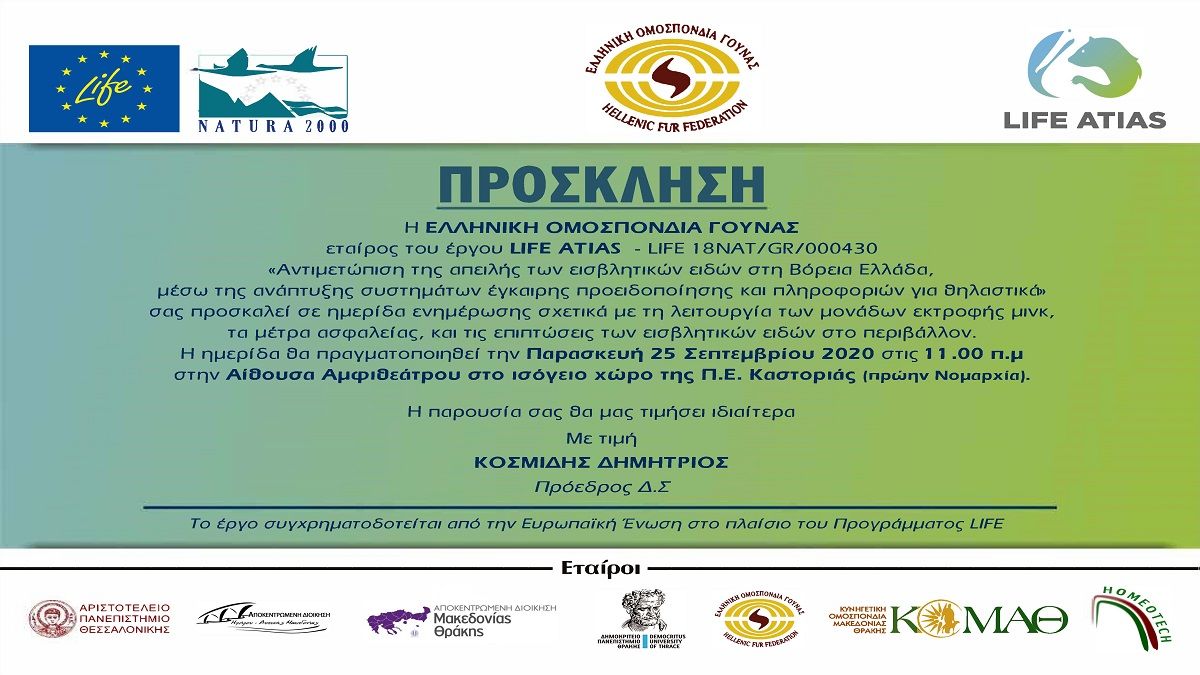 2nd HFR Information Event on LIFE ATIAS in Kastoria
On Friday, September 25, 2020, the Hellenic Fur Federation will hold an information event on «Addressing the Threat of Invasive Extraneous Species in North Greece, using Early Warning and Information systems for mammals» (LIFE ATIAS – LIFE18 NAT / 000430). The purpose of the event is to provide information on the operation of mink farms, safety measures, and the impact of invasive alien species on the environment. It will take place at 11.00 am at the Amphitheater of Kastoria Regional Unit.
In the immediate future, other information events will follow in cities of Western and Central Macedonia.