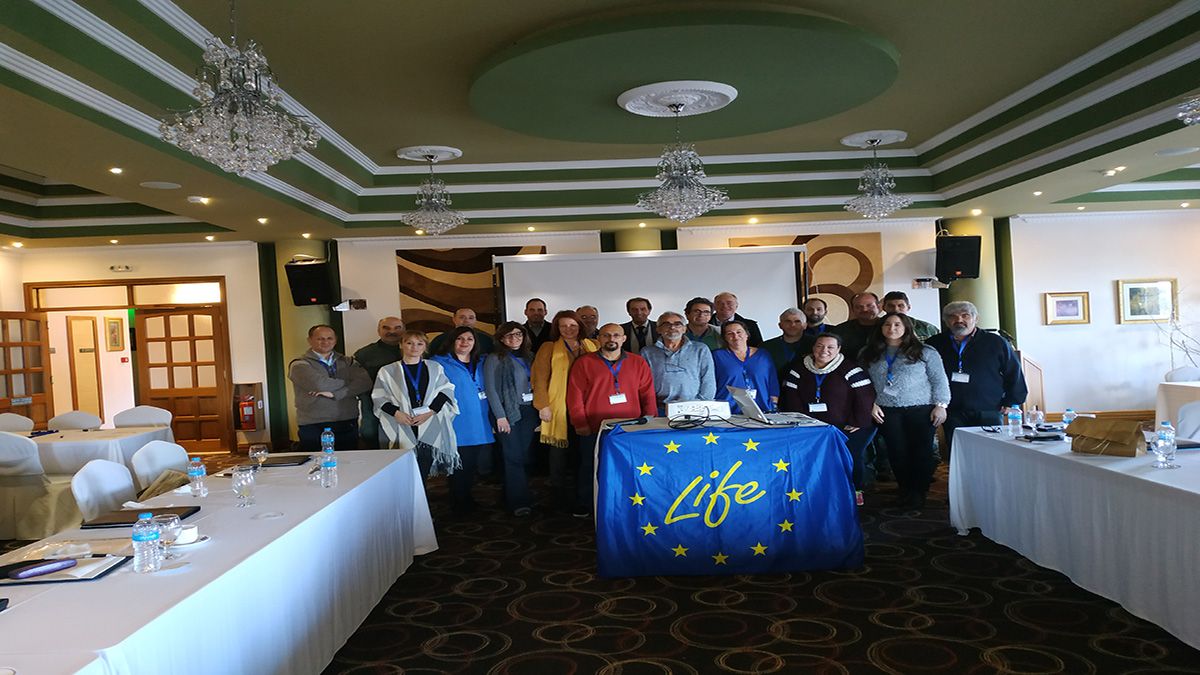 LIFE ATIAS Technical Meeting
A technical meeting was held successfully in Nestorio Kastoria, on Sunday 08-12-2019, in the framework of the European Program «Addressing the Threat of Invasive Alien Species in North Greece, using Early Warning and Information systems for mammals» (LIFE ATIAS -LIFE18 NAT/GR/000430). The purpose of the LIFE ATIAS project, is to develop and implement an immediate alert and intervention system to prevent the spread of invasive alien species in northern Greece.
The meeting was organized by the Project Coordinator, Associate Professor of the Aristotle University of Thessaloniki Mr. Dimitrios Bakaloudis, while a large number of well-trained scientists from Greece and abroad participated. Among the speakers were expert speakers on invasive alien species, Dr Lauren Harrington (Oxford University, UK), Dr Inigo Zuberogoitia (Icarus, Spain) and Dr Sugoto Roy (International Union for Conservation of Nature – IUCN), as well as representatives of the project partners. The technical meeting was accompanied by a two-day visit by the scientists and Professors of the Laboratory of Wildlife and Freshwater, in two selected Protected Areas, where the Program will be implemented.
All the technical know-how and experience gained from the highly interesting research proposals and the fruitful dialogue that followed with the public, will be disseminated to the scientific community, the competent local authorities, stakeholders and the local community to act as a basis for timely detection, prevention and response to the risks arising from the spread of invasive alien species throughout the country.